NEW SINGLE "LEAVE IT ALL BEHIND"
DOUBLE-SHREDDING, HIGH-VOLTAGE AUSSIE ROCK
Göatzilla are a four piece rock band from the Gold Coast. They play loud.
They are (L to R) Mick DAvies (Drums)  Ben Zilla (Vox and Bass)  Pete Janssen (guitar) and Pete Beardsley (also guitar). 
If you like old school, no-bullshit hard rock like ACDC, Motorhead, ROSE TATTOO and Midnight Oil, you'll like Goatzilla.
They write all their own stuff, and most of all they like playing live.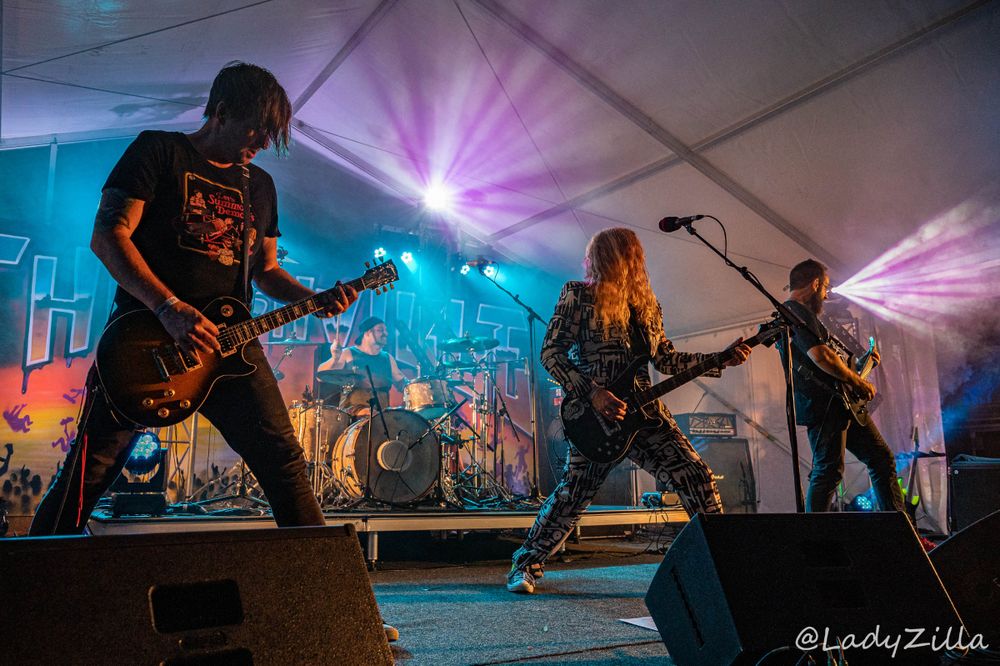 Louder Than War review of nightmare!
Hysteria Mag Reviews Nightmare
Heavymag reviews Nightmare!
4ZZZ HOT 100 2019 NUMBER 1! THANK YOU!!!